TP-8-01E fully automatic servo motor powder press machine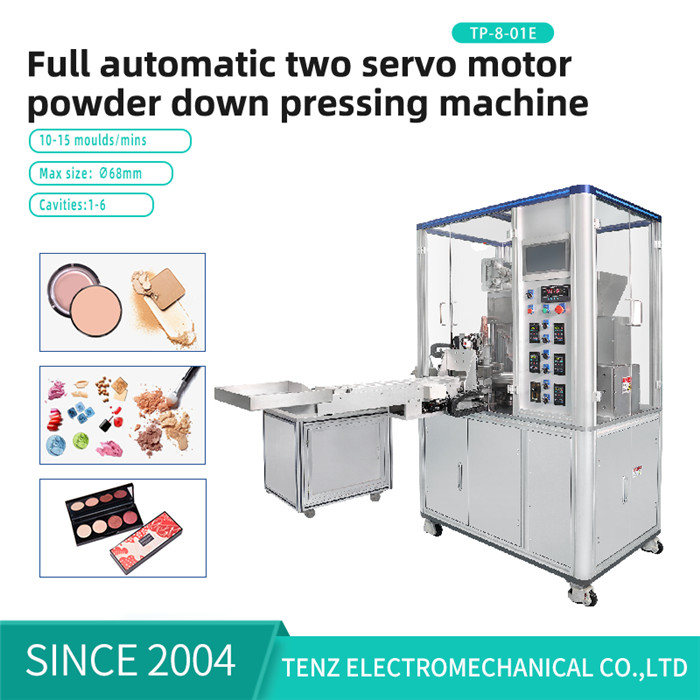 Target Products:Compact Powder,Blush,Eye Shadow etc
Features:
1、Adopt to electric pressure output way,ensure that the pressure is always the same.
2、Equipped with pressure detector,real pressure accuracy is guaranteed
3、Adopt newest filling design,adjust weight easily and operate more simply and quickly.
4、Adopt the servo motor control powder pressing way,keep die closing,with more accurate powder pressing depth and speed.
5、Full servo feeding aluminium pan,suitable for different products(different shapes,sizes),up to one out of six pcs
Specifications:
Output:10-15模/min 10-15molds/min     Power:220v  50Hz  2.5kw    Compressed air:0.6-0.8Mpa    Max packaging size:Φ68mm
Max pressure:5000kg    Tools:8    Operator: 1    Bucket VOLUME:10L   Machine sIZE:1.6*1.7*2.0M    Weight:850kg