TL-4S-4C 4 Colors Spiral Fancy Design Filling Machine
Target Products :Columnar or discal package for moisturizing skin care products etc.
Output :The output depends on products' formula、volume and design.
Power :220V 50Hz 1.2Kw
Compressed air :Above 4Mpa
Feature
1: HMI operation setting system control by servo motor
2:Fancy design and programming as order
3: Design swirling、rotating point、 different colors position etc.
Rotary filling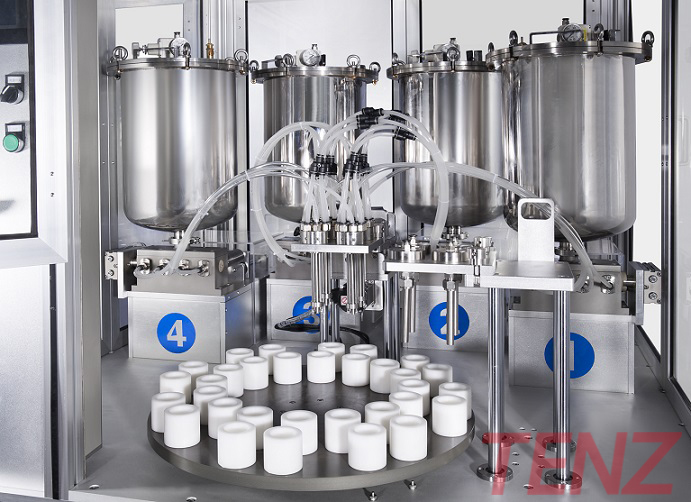 Full servo material system